Byron Beck
A journalist for two decades Byron Beck is a freelancer for national and Oregon-based publications. He is a frequent contributor to radio and television shows, has his own blog at byronbeck.com and is the host of "Have You Heard?"
Ann Schatz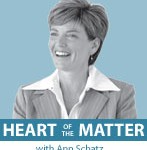 Ann is widely known and regarded as an accomplished sports broadcaster, speaker and entrepreneur. With a sports broadcasting career spanning over two decades, Ann's imprint on national and international broadcasting is impressive. Ann has provided live coverage for top competitions and venues across the globe including the NBA Championships, the Summer and Winter Olympic Games, the Boston Marathon, NCAA Men's and Women's Basketball Tournaments and the US Women's Open Golf Championship.
Throughout her broadcasting career Ann has had access to the world's top athletes, coaches and sport companies; including Lance Armstrong, Tiger Woods, Michael Jordan, Mia Hamm, Nike and Adidas. Weaving her personal experiences with this elite group of individuals along with real life techniques and tools, Ann inspires her audiences to challenge the status quo and develop a plan to achieve breakthrough personal and professional results.
Ann attended Creighton University where she received her B.A. in Journalism/Mass Communications. She graduated cum laude in 1979.
Greg Frick
The HFO Northwest Apartment Investor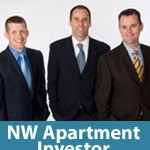 Greg Frick has more than 15 years of apartment brokerage experience and works diligently to earn long-term client relationships. Along with the rest of the HFO team, Greg is dedicated to providing the highest level of service. He formed HFO Investment Real Estate in 1999 with partners Cody Hagerman and Tim O'Brien.
Francine Raften
Tell Me About It!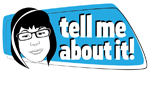 Francine Raften has been at the forefront of television, radio and stand-up comedy for more than three decades in the Pacific Northwest. Her first radio show, at age 12, was "What's Happening in 4-H". It wasn't long before Francine and her recognizable voice was a fixture on Portland drive-time morning and afternoon radio. She has interviewed hundreds of celebs and dignitaries including then Governor and future President Bill Clinton, teaching him on air how to pronounce Oregon.
After many years at the top of ratings behind the microphone Francine moved in front of the camera, as co-host of Portland's first locally produced television comedy show– "Snax: Comedy Tidbits". The show made Portland a hotbed of local comedic talent. She went on to host Crosstalk, a public affairs show on The WB, followed by a stint as Producer of "Fox News Extra". And she has lent her on-camera fundraising talents to Oregon Public Broadcasting for more than 20 years.
She was harangued to try stand-up. All it took was one open mic and the die was cast. Francine performed up and down the west coast for several years, recently co-starring with the legendary Wendy Westerwelle ("Angry Housewives" "Sophie Tucker") in the West Coast premiere of Triangle Theater's "The Jewish American Princesses of Comedy (The JAP Show)". Francine is thrilled to be part of the Earth2World Broadcast Television Network!
Diane Dennis
Nurse Diane: Your Health Issues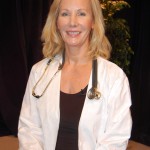 Diane Dennis has a degree in nursing and has held various R.N. positions in health care including Director of Nurses for Assisted Living, Cardiology Nurse, Home Health Nurse, and Assistant Director of Nurses for Skilled Care Facilities. Diane no longer holds a license for skilled nursing care. She dedicates her nursing experiences and education to teach, educate, and inform.
Kimi Marin and Jennifer Oechsner
Prana Yoga Fit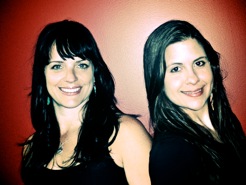 Kimi , an avid runner since the age of seven, began practicing yoga in 2000 when she was looking for an activity to complement her vigorous lifestyle and to help relax tight, overused muscles. Over time, yoga became less of a complementary activity and more of a way of life. Kimi began to see how her yoga practice allowed her to reduce stress levels, become more focused, and build physical and mental strength. Kimi has practiced the styles of Iyengar, Ashtanga, Bikram, yin and power yoga. Kimi began teaching to help others reach a deeper understanding of their self and to share the joys, and benefits, of yoga.
Jennifer has been a student of martial arts for the past 10 years and in 2009 received a first degree black belt in Taekwondo. The beating her body was taking in Taekwondo and kickboxing meant it was time to balance her martial arts practice with something softer. "Once I tried yoga, I was hooked," Jennifer says. "The balance, strength, flexibility and mental focus I found on my yoga mat was the perfect compliment to my martial arts path, and to my life as a whole." In 2010 Jennifer traveled to India to take her practice to the next level and enrolled in an intensive teacher training course in Ashtanga Yoga. "what better way to delve deeper into my practice than to go right to the source of yoga?" Jennifer is also a certified personal trainer and is looking forward to sharing her knowledge in fitness, nutrition, and yoga on Prana Yoga Fit on each new episode. To learn more about Jennifer visit her website at www.warrior-flow.com.